20 Undeniable Pros and Cons of Working from Home!
Working from home can be the best thing that has ever happened to you. You can take up as many jobs as you want without worrying about where to find the time to do them.
You also can avoid spending so much time commuting. But working from home comes with a few challenges of its own.
You can become too distracted and stressed out if you're not careful.
Here are some of the Pros and Cons of Working from Home…
Benefits of Working from Home:
Have More Flexibility:
Having a 9-to-5 job can be tough because it doesn't allow for much wiggle room when it comes to other aspects of your life, like going to the dentist or taking your child to school when they're sick.
When you work from home, you still have to meet deadlines and be available when you say you will be, but you generally have more flexibility to take care of other responsibilities without jeopardizing your job.
No office distractions:
If you need a lot of what I call "think time" in your work, then working from home can be a huge win.
For example, let's say you need to plan out the foundation for a huge project you have been tasked with. That takes a lot of thinking time to do it right. You need to get in the zone, and when you are in the deep thinking zone, you are at your peak levels of thought and abstraction. Every time you get distracted in the office, it drags you back into the real world, you lose your train of thought, and it takes time to get productive again.
Working remotely, you can simply turn off instant messaging and your email, and you are free to explore the depths of your mind.
No commute time:
Another problem with the 9-5 job is that we waste a lot of time commuting to and from work.
Your boss will complain if you do not reach the office on time, which will create pressure on you to get to the office on time.
And you know stress is one of the sources of diseases.
If you're working from home, you don't have to commute to work and you can choose your own schedule.
Plus, you can save a lot of money on transportation costs.
No dress code:
One of the benefits of work from home is that you don't have to wear a particular dress for the everyday office.
You can put on any dress that you choose when you're working from home.
Work-life balance:
One of the most common problems people face in a 9-5 job is not able to spend quality time with family.
They spend most of their valuable time in their workplace.
As a result, they don't get enough time to spend with their child, their wife, and other family members.
But if you run a work from home business or you're working remotely, you will get more time to enjoy life.
You will have more freedom in life.
You can care for your child, wife, and other loved ones.
Ultimately, you will have a better work-life balance.
More job opportunities:
Remote positions can open up additional job opportunities for people with limitations to working in traditional roles.
As an example, people with disabilities or other health problems that prevent them from traveling or working long hours can build their careers remotely.
The power to figure from anywhere also can mean a rise in available jobs in industries like technology, healthcare, and education.
Increased productivity:
In a recent survey, it is found that employees who are working from home are more productive than those employees who are working from their office.
You don't have to face office distractions when you work from home.
A quiet home room may help you work faster and more peacefully.
Financial savings:
Working from home will save your day-to-day cost.
If you work from home, you can save on the cost of commuting to and from your office.
You will not have any problem buying food at your own expense from a hotel or restaurant outside your home.
These will significantly reduce your costs and help you save more money.
Better Health:
One of the most significant benefits of working from home is that you can take better care of your body.
You can rest more if you wish. You can eat food at the right time.
You can exercise or meditate for a longer time. And these will make your health better.
More Time To Manage Children & School: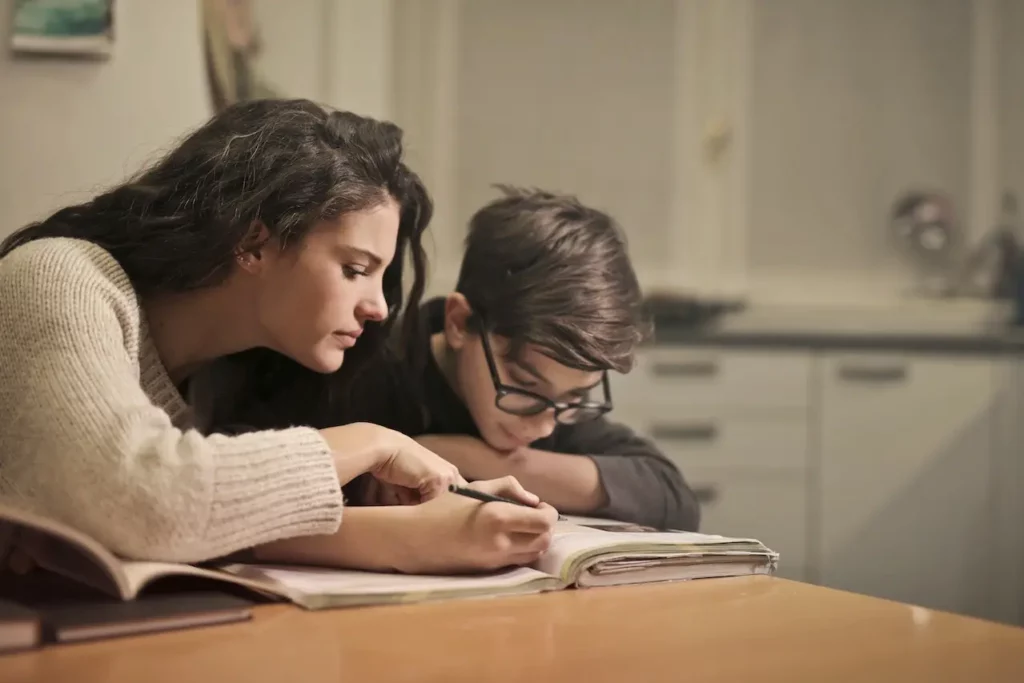 Think you are in a meeting at work, and you get a call from the school telling you your child is sick. You need to pick them up.
Or your wife just informed you that your father's blood pressure is very high and suddenly fell on the floor. You need to take him to the hospital.
It is easy when you work from home but very difficult when you work in another city or your commute is 2 hours or more as this will take more time to come home and take him to the hospital.
Also, if you work from home, you can guide your child properly.

As I work from home, I can help my son with his maths class as I have a degree in Mathematics honors.
I drive once a week to take him to his drawing class and twice a week to him to his physical exercise class.
And all these are possible because I work remotely, and I choose my working hours on my own.
Add to this the fact that when they are sick at home, you can examine them regularly and still meet your working hours.
No Office Parties Or Work Night Outs:
If you are working far away from the office, or if your head office is in another country, then you are going to miss out on the Christmas party or the leaving celebration of a colleague.
If this matters to you, then do not telecommute.
Work From Anywhere:
If you work from home, you will set up your place to work. You don't have to change your location.
Even you can work when you are traveling with your family. You can work remotely from anywhere in the world.
Disadvantages of Working from Home:
Difficulty sticking to a routine:
To enjoy my life, I always try to finish my work within a specific time, but I can't do it in time due to many distractions.
I have been working from home for the last five years. I always try to make a timetable for doing my work, but after 3-4 days of working according to the routine, the routine is not followed for any reason.
So, when you are working from home, it isn't easy to maintain a routine.
Lack of Social Interaction:
Another significant disadvantage of working from home is isolation.
In the beginning, when I started working from home, I felt more isolated.
I felt I am not a part of a community.
The same can happen to you. But now to avoid this I meet with my childhood friends in the afternoon every day.
Distractions at Home:
Distractions like pets, television, and even the neighborhood's noise can affect your productivity at work from home.
I still remember when I used to work at home, my pet came to me and tried to play with me, and I could not ignore them.
I have five cats and a dog at my house.
But now what I do when I start working for the day is I keep the door closed so they can't come to me.
Home Office Costs:
In a traditional workplace, your coworker can share some necessary equipment but at work from home, you must have all the necessary equipment like a desktop or laptop, headsets, mouse, keyboard, printer, and all other things.
And you know these will increase the cost.
Motivational Challenges:
When you work from home you must have a lot of self-motivation to work dedicatedly.
It can be difficult to wake up and get the motivation to work with the same energy that you do in office work.
A lack of motivation can decrease productivity.
Less Human Connection:
One of the biggest problems in working from home is you have the less human connection.
When you are in the office you will develop relationships with certain people who turn into your friends later.
But it does not happen when you work remotely or the possibility is very less.
Even you will have a few professional relationships where you may gain a mentor to bounce your work issues off.
Overdependence On Technology:
Other disadvantages of working from home or telecommuting full-time are overdependence on technology.
In this case, if your laptop does not work, you may need technical support to fix the issue.
If the issue is not fixed quickly, you may be out of work for a few days.
Or if your broadband connection is down for a few hours you may not work properly. This happens to me frequently.
To avoid this you should choose a good internet service provider and you should back up all your necessary document on cloud storage like Google Drive or Dropbox so that even if your laptop fails to work you can still attend important meetings and get access to the necessary documents via your smartphone or tab.
Increased Electricity Bills:
You must keep the fan and light on for 6-7 hours daily when you work remotely.
You should power on the broadband connection.
And all these will increase the electricity bill at the end of the month.
Final Thoughts on Pros and Cons of Working from Home:
In the world of work, there is an ongoing debate about whether it is better to work from home or at the office.
There are many benefits of working from home as well as there are many disadvantages of working from home.
Working from home seems to be the most preferable option since it gives you the chance to organize your working day in a way that fits you and your family life.
It may sound easy to work from home, but it takes a lot of effort and planning to make it work.
I hope this blog post has helped to give you some insight into the pros and cons of working from home.
If you have any additional questions, please feel free to comment below; I will try my best to help you.